The world has been witness to an unprecedented rise in the number of Health Care mobile apps that have just about successfully streamlined the processes while helping us manage our health more effectively.
The constant evolution of capabilities has led to a huge improvement in how the healthcare industry worked before.
The market is full of healthcare mobile applications that have simplified everything on both the patient's well as the doctor's end. Therefore, every Health Care mobile app development company wants to deliver not just an app, but a unique medical health experience, that makes them game-changers in their own right.
So, what features can help a mobile app deliver a game-changing experience? Let's take a look…
Keeping Patient Data Secure
One of the major current healthcare trends is data security, for many a healthcare app has been notorious for giving security concerns to everyone involved.
If you are a healthcare mobile app development company, then you will need to assure the user, that is in your case a patient, that their health records, reports, and other data are to remain completely protected and confidential.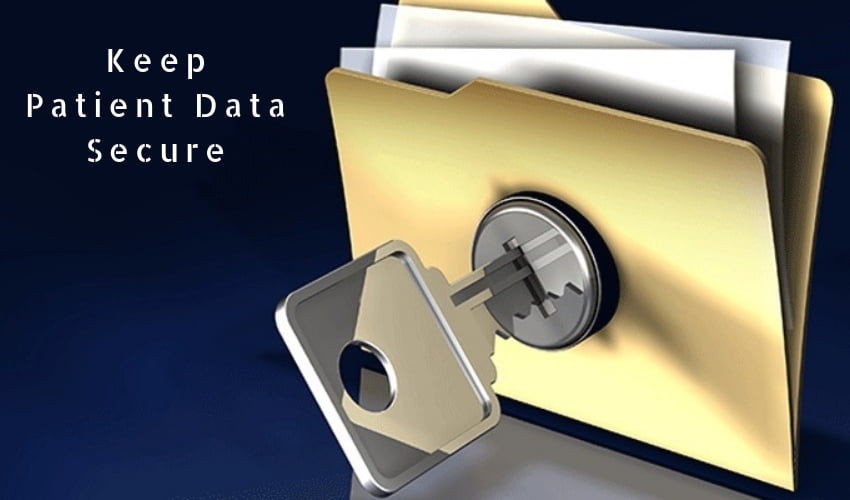 The security of their personal information, financial data, login credentials, and just about every credential they've entered in the app, has to be protected from any unauthorized access.
The latest mobile apps, therefore, have been regulated by strict rules, abiding by which they're expected to keep all patient data secure, at all times.
Health Care Compliance Association (HCCA), Health Information Technology for Economic and Clinical Health (HITECH), Food and Drug Administration (FDA), and other healthcare organizations provide specific guidance and certification concerning how to successfully streamline the design, deliverance, and distribution of healthcare apps.
Thus, risk mitigation and high-end data encryption are some of the features that define the high-end operating capabilities of the current bunch of healthcare mobile apps.
Blockchain: Revolutionizing Healthcare
A technology that has been at the forefront since its very inception is Blockchain technology. The kit is just the fine tech industry, but it has also succeeded in taking the medical industry into its stride. It has created a revolution in the way the whole healthcare ecosystem functions.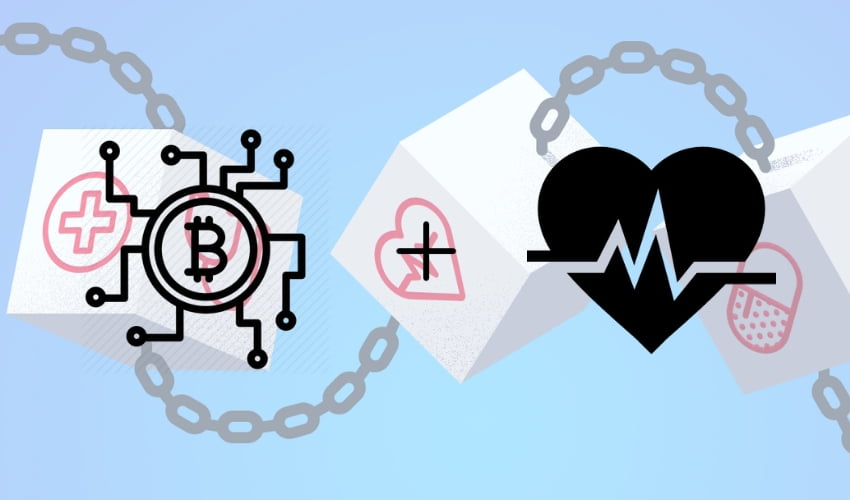 Proper synchronization of processes, the well-needed privacy of patient data, as well as much-appreciated high-end security measures, are just some of the things that this technology has introduced this industry to.
The possibility of fraud, with the presence of a highly cryptographic network that further creates an extremely secure supply chain, is little to none. Blockchain, with its trademark robust network, is definitely here to stay, and hell healthcare mobile apps function far beyond user expectations.
Telemedicine A Worthy Tech Solution
The healthcare industry has been replete with the problem of patients having to queue in hospitals or meet their physicians, for a long time. It is the result of a lack of medical infrastructure in most places today and has led to serious deterioration of health, in addition to wasting a lot of time and energy of everyone involved.
But telemedicine, with all its upsides, has brought a solution to this problem.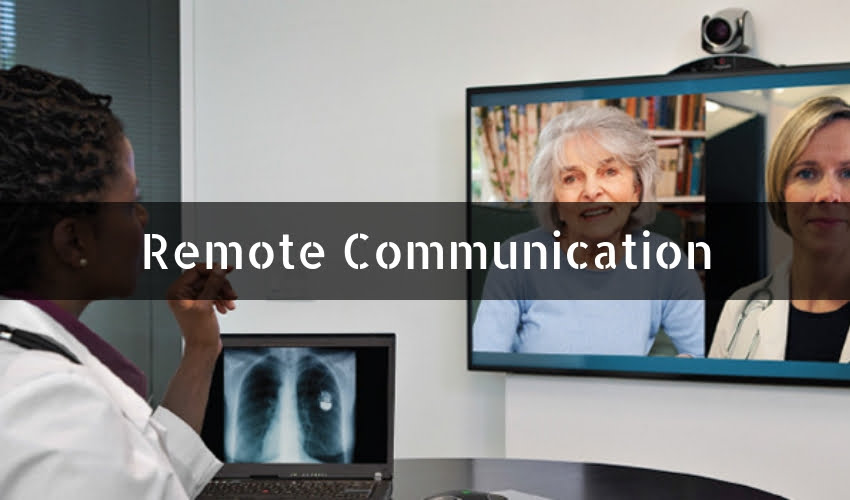 With telemedicine, doctors, as well as patients, can use an app platform to manage appointments, hospital visits, and so on without actually having to be present there.
By the means of remote communication, which could involve a video call, or a simple phone call, amongst other things, the process is waiting can be expected to get way shorter.
Not just that, this technology comes in really handy to even get patients' medical attention from afar. If that isn't amazing, what is it?
Internet of Medical Things and Wearable Devices
As the Internet of Things has come as nothing short of a revolution in the field of technology, the same way we have the Internet of Medical Things, or IoMT has left a remarkable impact on the world of medical practice.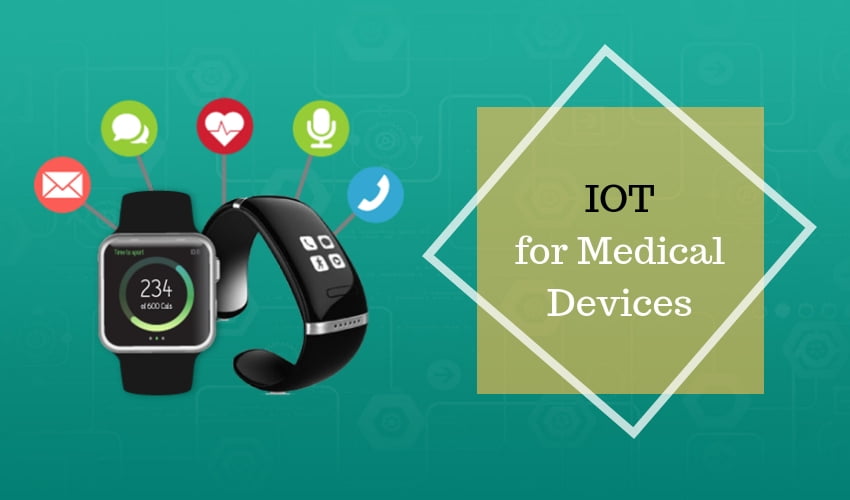 A process of connecting a device over the Internet is what the concept of IoMT, or what we call 'wearable devices' entails. Of course, people are finding this technology extremely helpful.
Many have found that a lot of fitness brands that have introduced their wearable devices are a great and effortless way for them to take care of their health.
These technically graded devices are easy to carry and have their owners' health-related information well-fed, so as to warn them of any health concerns they could face. Their high-end features efficiently monitor heart rate, sugar level, blood pressure, and so on. And the medical reports these devices create, in association with their health care mobile app, can be accessed anytime, anywhere.
Healthcare mobile apps have made things really easy in today's day. Whether it's taking a piece of medical advice on a serious health problem, or just visiting a doctor for a regular checkup, the cloud-based support made possible through apps, is terrific. There are so many benefits, in addition to allowing a patient to access their information any time they want.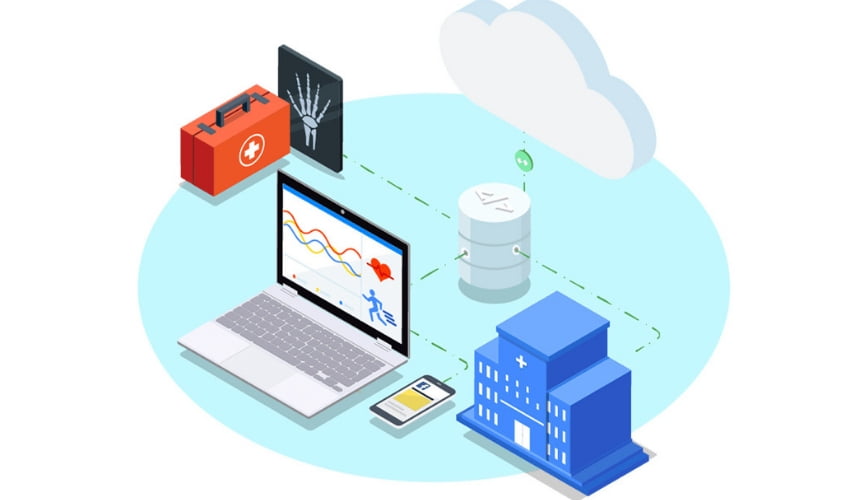 One of those benefits includes the synchronization of patient records, which allows easy retrieval for all who are authorized (the patient, their doctor, etc.) Then, there is data analytics which makes all data trackable, but in a more personalized fashion.
In addition, you can store all data, and have connected devices, especially your Smartphone and it's healthcare apps that support cloud computing, to streamline all communication.
APIs That Make Healthcare Apps Feature-Rich
Now, developers all over are always on the roll, creating terrific mobile apps. And they'd know how important APIs are because they are what makes an app rich in features with their seamless integration, which further commands a high user engagement.

The latest custom healthcare APIs ensure that patients bear complete control over their personal information and keep adding to it as they deem fit through the EHS system in their wearable devices.
These APIs are also proving to be a great help to doctors and hospitals, as for one, it makes the usability of EHR improve. And also, doctors can easily access patient charts and reports, whenever and wherever they want.
There are also some significant APIs that one would want to make a note of. Box API stores patient information, including, test reports, prescriptions, etc. and keeps them securely managed.
Doximity API is one of the leading Ines in the field, as it lets patients connect with doctors through the app. Human API makes it possible for doctors to access patient data so that they can manage it from their end as well.
In Conclusion
There's so much going on in the world of Healthcare wot technology plays a major role in bringing patients and doctors together on one platform, making everything seamlessly easy for all. If you too are looking to make your Healthcare mobile app rich with features, do Contact Metizsoft Solutions. Our phenomenal Healthcare mobile app development team possesses extensive experience and expertise in the field that helps us deliver mobile apps that resonate with the vision of your business, and stand out in the crowd.
Read More:
About

Chetan Sheladiya

Director at Metizsoft Solutions, Chetan Sheladiya today stands at the top of a leading Mobile Application Development company, which further specializes in Online Business Marketing, Social Media Marketing, and Web Development, amongst other areas. A tech-lover at heart, Chetan has had more than a decade's worth of experience, dealing with hundreds of projects, and creating a bunch of unique IT solutions along the way. His other interest lies in sharing his ideas and opinions with people as passionate about technology, as he is. You can find his thoughts expressed on LinkedIn, Twitter, and Facebook.