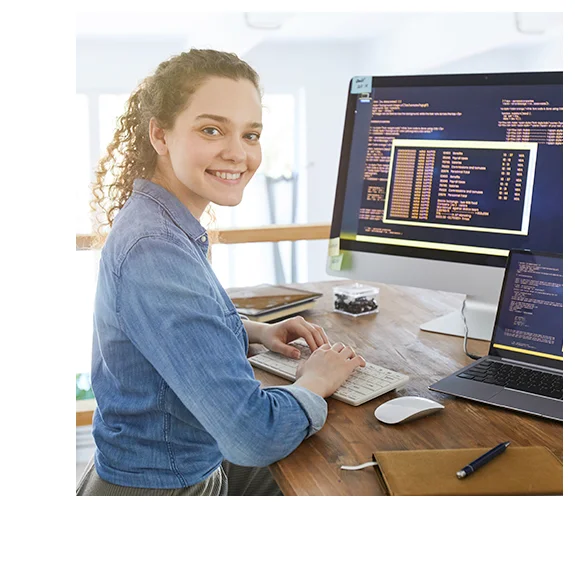 Hire Experienced & Passionate Developers in India!
Start planning, processing, and executing your web and mobile app projects with our highly versed and organized developers. At Metizsoft Solution, we have the most versatile team of developers whose development career ranges from 1 to 10, ensuring high-end, best-in-class solutions that match the latest digital marketplace requirement.
Skilled & Creative Programmers
Deadline Specialists
Strategic Transparency
Clear & Precise Communication
Low-cost Development
what can

we offer for you
The best React Native
Development Agency ?
WHY SHOULD YOU HIRE DEVELOPERS FROM METIZSOFT SOLUTION?
We are a decade-old software development firm with over 100+ experienced and energetic professionals who work tirelessly to fulfil every client's project needs, irrespective of any challenge. When you decide to hire developers from Metizsoft Solution, you will get: