We are Certified! and
we are proud to share this fact!
It's been a wonderful and proud 10 years for us! Since 2012, we are continuously offering top-notch web, mobile app, and ECommerce solutions to various niche enterprises. As a result, we now belong to the top web and mobile app development company league worldwide. All these feats and certifications are a direct result of the combined effort of our experienced and professional experts who have excelled in their respective domains. We have the most advanced, talented, and creative people besides whom we call tech gig – our backbone and the essential prospects of our success.
We are a leading name in the web, mobile application, Shopify store, and PHP web development. We offer custom web development solutions to small, medium, and large-spectrum enterprises to fulfill their app development demand now and then. Our primary goal is to help the industry thrive in the rapidly evolving era of digitalization. Our team works extensively to achieve the desired results within the deadline and always comes forward to help clients gain a competitive edge in the digital marketplace.
What does it mean to be a certified company?
We take immense pride in saying that we are a certified company. Being ISO certified, we have the right to boast about our quality management system and proudly say we are in the right direction. It's like a quality check mark for the companies. Gaining the ISO-certified tag, we welcome the responsibility, challenges, and fun within as complimentary.
we are certified with the following
ISO 9001:2008
We are an ISO-certified company and take immense pride in announcing that. ISO 9001:2008 is a symbol of project standards that helps to prove the quality of projects, project execution, and result. Metizsoft is certified by the International Standard Organization for quality assurance, so we assure you about the quality of our services.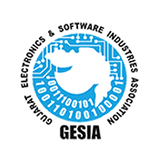 GESIA
GESIA stands for Gujarat Electronics & Software Industries Association, an exclusive forum for Gujarat IT industries. We are a member of the trade body of Gujarat, GESIA, to stay updated about the recent IT world technology.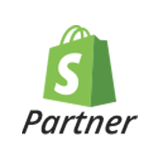 Shopify
We are a certified Shopify partner who excels in all various Shopify web development services. Our Shopify services surge around Shopify web and application development, Shopify customization, template design, theme customization, and all the other Shopify-related web services. We also resell Shopify stores as its hosted solutions. Being Shopify partners, we keep ourselves updated about every latest feature update.

Magento
We are a certified Magento web Development Company and partners. We provide Magento eCommerce development, theme customization, template design, and integration in the Magento segment. Apart from these, we also provide hosted solutions that are user-friendly and loaded with the relevant and latest features.
Volusion
We are certified Volusion partners that offer Volusion customization and API integration for volusion development. We can also resell volusion stores as its hosted solutions are user-friendly and easy to set up. Being the volusion solution partners, we learn about every new addition in the features and libraries to properly use it in upcoming projects.

Bigcommerce
Since 2012, we have been recognized as a certified BigCommerce partner. We are Bigcommece design & solutions re-sellers. We offer high-quality BigCommerce development, affordable design, and eCommerce development services to meet your business requirements and needs.
Would love to be our clientele?
Let's get in touch