The innovation of mobile phones has brought a transformation in people's lives and the entertainment industry. Mobile phones have proven revolutionary, and mobile apps have simplified people's lives like nothing else. Most people these days are using mobile apps for shopping online. These days we can always spot someone who is engrossed in mobile apps for various entertainment-related purposes.
With the advanced mobile app trends such as Ai and IoT, people can leverage the advanced benefit of technologies. A significant impact of the mobile app is seen in the entertainment industry also. People like to use various apps for entertainment purposes, and there are different entertainment apps for the same.
Netflix and Amazon Prime are two apps that are in high demand, and their usage is relatively high. Such apps are known as OTT apps, where people can download the apps, pay a subscription fee, and watch their favorite movies and TV shows.
These OTT apps provide a personalized and high-level experience to the users. Many new video streaming apps are also entering the entertainment industry and engaging users by providing fresh content.
Apart from video streaming apps, there are many other apps in the media and entertainment industry.
In this blog, we will discuss how mobile app development has revolutionized the entertainment industry in the past few years and how it impacts our lives.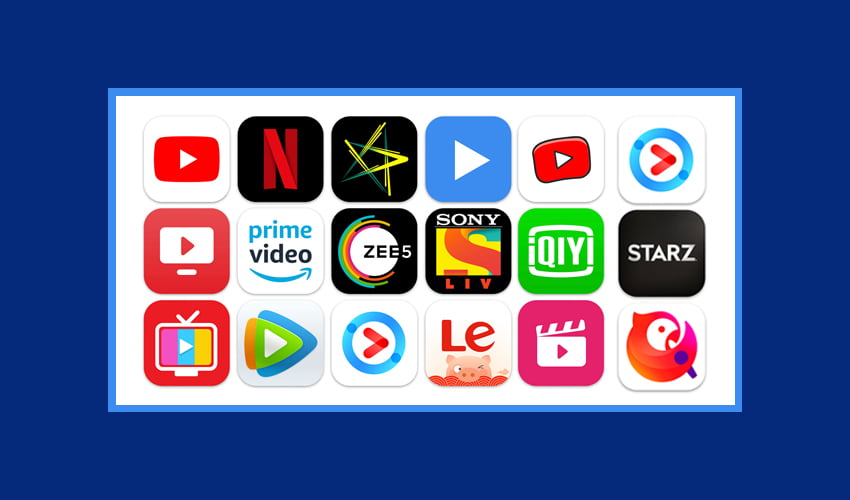 Begin by Discussing How the Mobile App Industry is Transforming the Entertainment Industry.
Launching any video or content on an online platform is not as difficult as it used to be before. Earlier artists depended on mobile app developers for minor to significant changes in the application, but this scenario has changed.
A few years back, only large companies could launch their applications, but now the situation has transformed, and video streaming apps are in trend more than ever.
Online video streaming apps have opened new opportunities for young talent. These apps have given many artists a platform to launch their skills and talent without much difficulty.
Launching their talent on the OTT biggies such as Netflix and Amazon Prime is also not a major challenge these days. With these video streaming apps' help, many artists get the recognition and the fame they deserve.
Mobile applications have changed our lives and made them more effortless than before. These days, almost every piece of information is available online. You can quickly get information about anything within a few minutes, from DIYs, makeup tutorials, and cooking tips to tech-related details.
Famous social media apps like Facebook, Twitter, and Instagram are considered the best platforms to get the information you are looking for.
Several videos on various platforms will help you learn many new things; it's the best way to exchange information on different social media apps. Entertainment app development is done to exchange every form of media and information useful for them.
Adapting the Trending Trends
Users can view trending trends easily and instantly now. If you are updated with the entertainment industry's current trends, it will help you reach a broad audience. Users can easily track recent trends and know their audiences' choices by keeping track of the latest trends.
They can understand the present trends with social media platforms such as Instagram, Facebook, and Twitter. By taking advantage of this, mobile entertainment apps will keep you on the list of trends depending on your activity.
Being updated with the latest trends related to audio and video helps you to reach more users online.
The media and entertainment apps even position the upcoming releases that will stream on the app to be aware of the releases.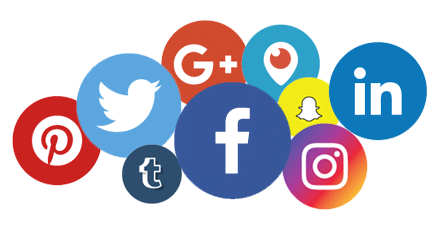 One of the most common ways people come across quality content is through social media posts. In addition to having a solid social media campaign, you should also give the users the feature to share the content they like on their social media with their friends and family and the provision of tagging your brand.
It will help you increase your customer base and recognition in the entertainment industry. As more and more people are active on social media apps, there is a high probability of reaching out to more people online.
Make the experience as seamless as possible until integrating social media. Social media integration will let more customers know about your brand and its products.
An Easy and Proper Content Flow
Mobile entertainment apps have made it possible for all the content to move through global markets with much ease. Anyone who has unique, engaging, and authentic content can share the content using these applications and reach out to the type of audience they are trying to attract.
The great content can do wonders and help you stand out from the rest.
As we know, content matters the most, and authentic content will attract customers. These media and entertainment apps enable users to go through all kinds of content in any corner of the world.
These entertainment apps are developed to entertain people by providing quality content and thus engaging the users. Due to many features, a variety of quality, and fresh content within the apps, user engagement increases.
Many followers on entertainment apps are none less than celebrities, and their followers can connect to them on these apps to interact with them. The more engagement, the more people will come across social media platforms such as Instagram and Facebook.
It is the reason why user engagement becomes an essential element of media and entertainment apps.
Gaming and music are two of the most popular sections of the entertainment industry. Gaming has much more than just been a pastime activity in recent years. Mobile applications have made it possible for gamers to carry their games in their pocket and have various other features such as real-time multiplayer options so that multiple players can play together from across the globe.
This feature connects gamers from different parts of the world, and they can even communicate through text and audio. This is how mobile applications have transformed the gaming industry in the past few years.
Listening to music is a favorite hobby of many people. Music was only limited to radio, cassettes, and websites anymore. Gone are the days when people download music from websites because music apps have taken over the traditional ways of downloading songs.
Now, all you have to do is download the music streaming app and listen to your favorite songs at any time. Applications such as Wink, iTunes, and Spotify are popular music streaming apps that allow the audience to listen to music anytime. Some of these apps are free, as well.
In this age of technology, mobile apps are high in demand. There are mobile apps for all products and services. Entertainment apps have also started to impact people as people download these apps for watching their favorite movies or shows, listening to songs, or play games.
The entertainment industry covers many sections, such as video streaming apps, music streaming apps, gaming apps, video sharing apps, etc. The content of these media and entertainment apps is unique.
Therefore, these apps engage users and provide them with the content they are interested in. everyone looks for a source of entertainment in their lives, and these apps fulfill their purpose.
Conclusion
The concluding line is that the entertainment industry is going to evolve with time. As people are always looking for entertainment for passing their time, media and entertainment apps will be the next big thing in the future. It is just the beginning, and in the upcoming years, more such entertainment apps will dominate the industry.
If you want to launch your media and entertainment app, you can get in touch with a skilled mobile app development company. For this purpose, Metizsoft Solutions can be beneficial to you.
Metizsoft Solutions offering quality web and mobile app development services for many years. We provide quality services and help you launch a website or app that does wonder for you.
We will help you with every step of app development and ensure that it is developed just the way you want it to be. Let's get in touch and talk more about your project soon.
About

Chetan Sheladiya

Director at Metizsoft Solutions, Chetan Sheladiya today stands at the top of a leading Mobile Application Development company, which further specializes in Online Business Marketing, Social Media Marketing, and Web Development, amongst other areas. A tech-lover at heart, Chetan has had more than a decade's worth of experience, dealing with hundreds of projects, and creating a bunch of unique IT solutions along the way. His other interest lies in sharing his ideas and opinions with people as passionate about technology, as he is. You can find his thoughts expressed on LinkedIn, Twitter, and Facebook.