The market for IoT technology is dealing with more than a million estimated devices by the year 2020, in Europe alone.
Such a rising population of IoT-connected devices has been posing major security challenges for just about every IoT Mobile Application Development Company and IoT device manufacturer out there.
And these potential threats need to be addressed soon – because, with the rise of these issues, public distrust in IoT enterprises is steadily decreasing. But to solve anything, one needs to know exactly what the problem is.
Hence, let's take a good look at what these massive threats are…
Not Enough Emphasis on Testing and Updation
There are more than 20 billion IoT-connected devices in the world, which is slated to rise to about 60 billion until we reach 2026.
So, one thing that we can all agree on is – the wave of IoT gadgets is so much more massive than one could have imagined. And such a surge does not come without its cost.
A leading problem amongst tech companies that are building these devices is the huge security risk. So many IoT devices don't get either enough updates or any updates at all.
That means a device, which a user bought thinking it's secure, after a while becomes prone to security issues, with hacking being one of them.
While it's a problem that was faced a lot by earlier computer systems, it was largely gotten rid of through automatic updates.
IoT manufacturers, on the other hand, seem more interested in delivering as many devices as possible, without giving security much thought.
The issue needs to be addressed through proper testing of every device before it gets launched and is deemed ready for the public, followed by regular updates afterward.
The Massive Population of IoT Devices
IoT devices are so integrated into our daily lives today, that one can argue they almost invade people's personal lives.
And as the user base for this technology is steadily increasing, subsequently, enterprises will also have hundreds of thousands, if not millions of these devices to deal with.
And with such a huge number of devices, the challenge will be managing the enormous amount of user data that is supposed to come with it.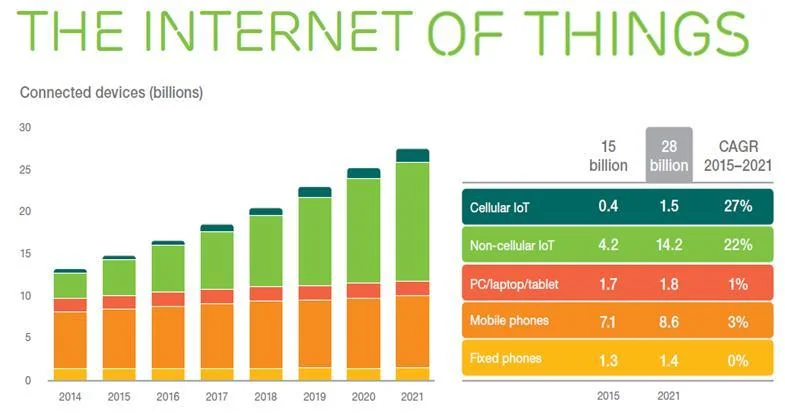 AI and automation tools are already being deployed in order to sift through the massive data collection, and it could be of help to administrators as well as network security officers for IoT development; they could detect any anomalies with traffic patterns or data, and also enforce rules specific to data management.
But, making use of autonomous systems to take decisions within infrastructures as large as power, transportation, and healthcare, could have a bearing on millions of functions, and be considered risky.
If care is not taken, the error in a single line of code, or an anomalous algorithm could have the potential to kill the entire infrastructure.
Hackers Taking an Aim at Cryptocurrency
Cryptocurrency valuations are on a rise, and the competition in mining is not cooling off anytime soon.
It seems all too enticing for hackers, who are more than ready to cash in on the situation. While Blockchain technology is known to be hack-resistant for the most part, there are certain sectors within it that seem to be prone to a higher number of attacks, which keep on increasing.
The Blockchain itself isn't that much of a problem, instead of the Blockchain app development running on it, it is the major vulnerability.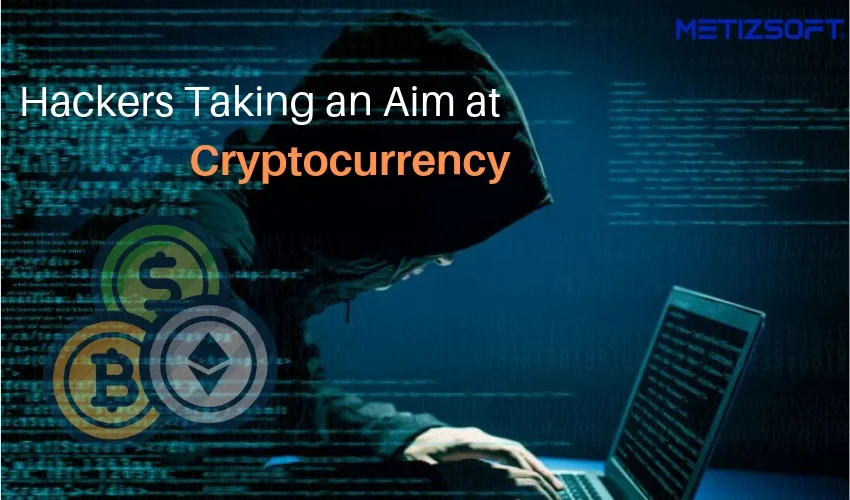 We've got social engineering being used to extract passwords and usernames; it won't be surprising to see it being used in the future to hack apps based on Blockchain as well.
One of the digital currencies that are presently being mined using IoT devices is Monero – an open-source cryptocurrency. Many hackers have been known to even make alterations to video cameras and repurpose IP addresses in order to mine crypto.
Any kind of breaches in Blockchain, incidents of manipulating data integrity, and other incidents can prove to be a huge risk to the crypto-market, disrupting the structure and value of cryptocurrencies, which are already too volatile, to begin with.
There is a need for regulation in IoT applications, platforms, and structures, that rely on this technology, with constant monitoring and updating to ensure there are no cryptocurrency exploits in the future.
IoT App Development and Data Security
One of the leading issues being faced by the interconnected world we live in today is data security and privacy.
Large companies are always harnessing, transmitting, storing, and processing data, through a number of various IoT devices, like smart TVs, connected printers, speakers, smart lighting systems, and so on.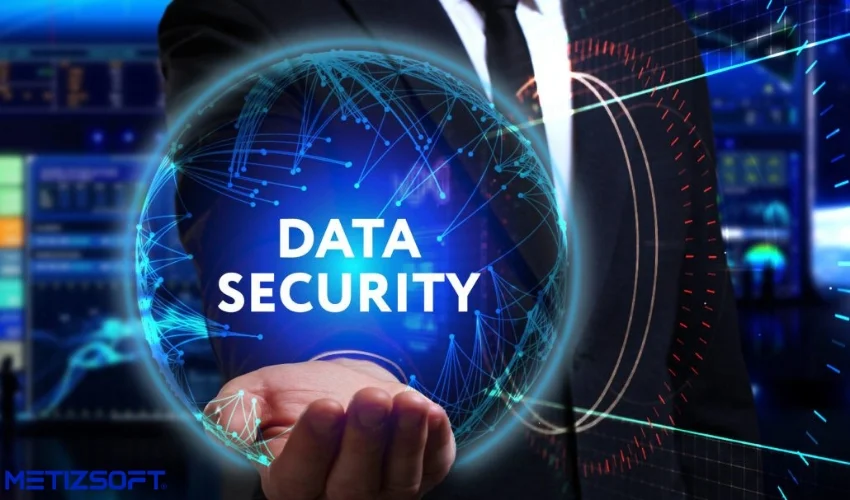 And because all the user data is usually sold to companies, or simply shared with them, the data privacy and security rights are more often than not violated; making people further distrust the concerned enterprises.
To tackle the issue, we need to have certain regulations regarding dedicated compliance as well as privacy, in place.
These rules should make sensitive data anonymized, or better yet redacted before the IoT data payloads get stored and dissociated from information that could personally identify its user.
Every IoT application Development Company should ensure that the same gets applied to any services that help access, process, and manage IoT-related data, as well as web, cloud, and IoT mobile applications.
Instead of only focusing on getting a device or an app on the market, companies should use their resources to ensure there's never a breach of security with their products, that could instantly harm their brand authority.
In Conclusion…
These were a few of the major security issues being faced with IoT app development.
It's clear how companies will have to rethink ways of keeping their users' data secure against potential thefts, as well as protect them from hacking `and other forms of virtual attacks they could face.
The situation, therefore calls for stringent regulatory and legal frameworks to be put in place by IoT manufacturers and related enterprises.
Read More:
About

Chetan Sheladiya

Director at Metizsoft Solutions, Chetan Sheladiya today stands at the top of a leading Mobile Application Development company, which further specializes in Online Business Marketing, Social Media Marketing, and Web Development, amongst other areas. A tech-lover at heart, Chetan has had more than a decade's worth of experience, dealing with hundreds of projects, and creating a bunch of unique IT solutions along the way. His other interest lies in sharing his ideas and opinions with people as passionate about technology, as he is. You can find his thoughts expressed on LinkedIn, Twitter, and Facebook.