Being one of the Best Shopify Experts in India, we generally face a lot of basic questions from newbies and aspiring entrepreneurs looking forward to generating some income by selling versatile stuff online via the eCommerce Store.
And we do encourage and support you in these endeavors of yours; always!
One of the most asked questions from newbies has been about Shopify i.e.
What is Shopify?

How much does it cost to build a store with Shopify?

Should I go to Shopify or some other platform? and many more.
I thus decided to give a brief answer to a few questions. I have explained Shopify in a really simple way and the most basic details about it.
What is Shopify Store?
Shopify is one of the fastest-growing hosted e-commerce solutions for merchants and store owners, where store owners easily set up the store with just a few clicks and can get started by easily uploading products.
In terms of budget, you can say that Shopify takes care of small businesses up to giant e-commerce groups. How?
By providing minimal pricing starting from 9$ to 2000$
Most of the Merchants out there are tired of other e-commerce and open-source platforms either due to server management or complex admin panel.
Even store setup and making changes in design are too complex in other platforms, whereas Shopify has got tons of free themes and single-click installation themes.
The server downtime is almost ZERO.
Most other e-commerce platforms have a payment gateway extension but if any gateway is missing then the merchant needs to opt for development services;
whereas most of the payment gateways in Shopify are inbuilt, so you need not worry about opting for the developer's help!
Since Shopify is self-hosted, it has its own limitations.
Carrying this, Shopify came up with an enterprise-level solution called SHOPIFY PLUS that allows extreme customization to fulfill requirements.
For small tweaks and changes, you may use Shopify API and can find a Shopify expert for this.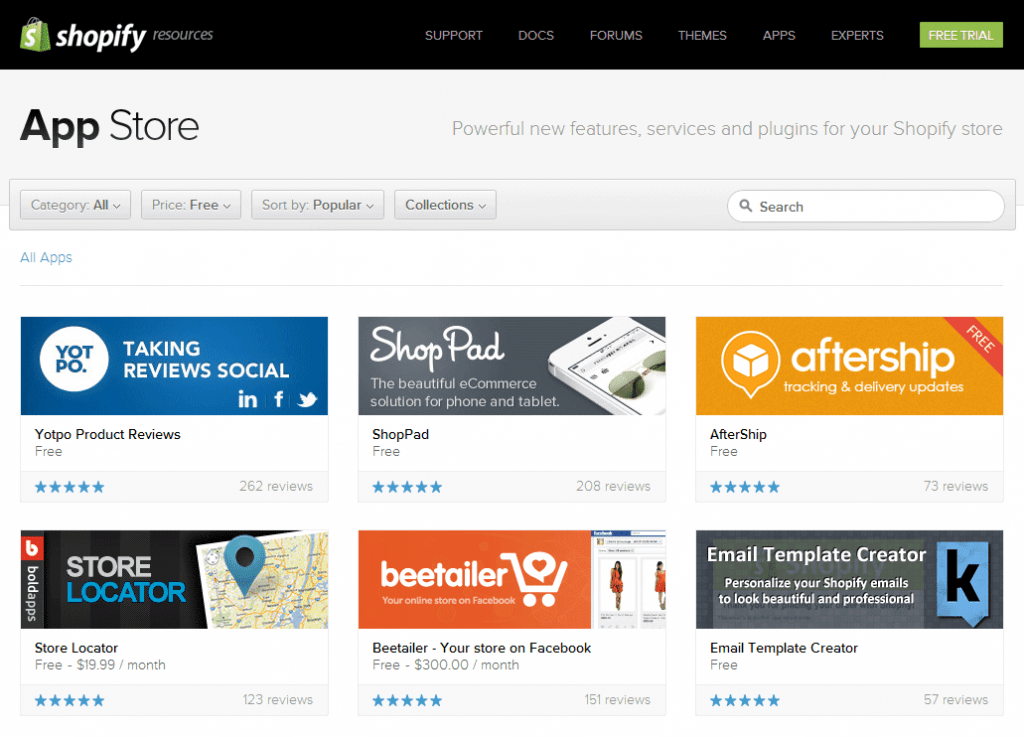 Shopify apps, present at the Shopify apps store are the most important part of Shopify.
These apps just make your eCommerce store extensive.
Shopify apps can be developed using any of the programming languages; only if you wish to create a basic one, such as an app for a wishlist, accounting, etc.
Since SEO is an important part of any online business, every store owner wishes to generate organic traffic.
And Shopify has got that covered too! Shopify allows the creation of a template and theme to even support a good level of ON-PAGE SEO. Also, it has inbuilt SEO features too (such as meta title, description, and more).
Should I go for Shopify?

Overall Shopify is a complete eCommerce solution for all the merchants and entrepreneurs looking forward to building their online store and empire. Shopify is just easy!
There are amazing Shopify apps getting published each day to increase sales, attract visitors, retain customers, make business operations hassle-free, and more.
Epilogue:
Metizsoft is one of the Best and top-rated Shopify e-commerce Development Companies. Get in touch today for a consultation.
You can even Hire a Dedicated Shopify Developer here.
Contact us anytime at Mail- [email protected], Call +1 (845) 418-5206
Leave your comments or opinions and we will get back to you!
About

Manthan Bhavsar

Manthan Bhavsar is one of the most brilliant go-to people when someone thinks to Hire Shopify Certified Experts! A techie by profession and a technologically driven person by passion, Manthan Bhavsar isn't shy to blog and share the knowledge he has with the world. If you want to follow Manthan, you can do so on Facebook, Twitter, and LinkedIn