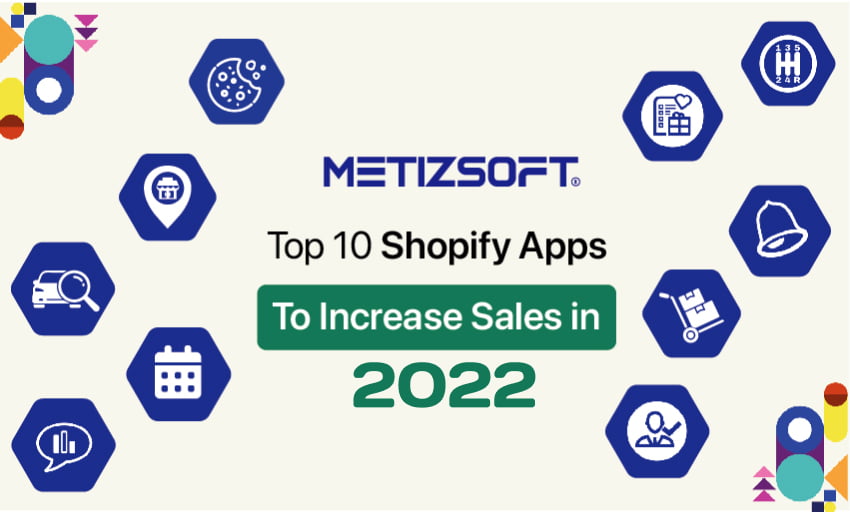 Top 10 Shopify App to Grow your Store (Updated in 2022)
"E-commerce business is Human to Human and Conversion Rate is the King."
The essential thing in an E-commerce industry is trust. Shopify, the Canadian multi-national E-commerce company, is giving one of the largest in the E-commerce market. The popular online web-store building platform is the ultimate e-commerce solution, and the industry prognosticates to hit $6 trillion by 2022. Moreover, mobile E-commerce and eCommerce Shopify apps have witnessed rapid growth worldwide, carrying more than 18,000 domains running on Shopify apps.
Shopify apps for 2022 are at the top of the totem pole consisting of email marketing, secure checkout, shipments, and speed optimization.
Like many other competitors and options available in the market, even Shopify is completely loaded with powerful and robust apps with a lot of necessary tools to help you monetize your web store effectively.
These apps are both paid and free, so then if you are ready, So, let's get started with the top ten Shopify Apps for your e-commerce store in 2022.
Ultimate Shopify Apps for eCommerce Store
1. Easy Shipping Bar App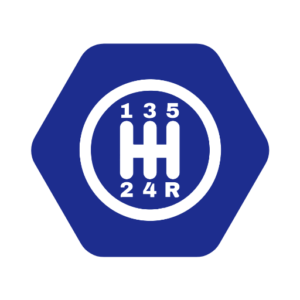 A shipping bar is one of the great ways to optimize your website through a floating banner and motivates the customer to go through with checkout. It is considered a concise slide-out bar that emphasizes free-shipping offers driving more sales in your web store.
Smart Features
The service generates an automated system to show the total amount in the users' cart.
The application offers an entire shopping-friendly button for various offers and discounts.
This is especially helpful in boosting the overall sales revenue.
What Makes it a Good Fit?
The most trusted application keeps customers/users engaged while increasing conversions and maximizing order value. Moreover, this free shipping bar is completely customizable as per your store requirements and motivates the customers at the right time by giving notifications about the latest promotion.
Pricing
The Shipping bar app is entirely free, and the store owners/merchants can easily download the app.
2. Advance Auto Part Search App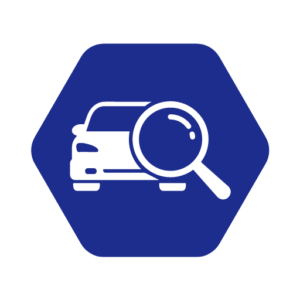 It is another fast and straightforward yet advanced app that assigns products to AAPS records in APPS sections. It is an excellent customizable app wherein customers can quickly find the right part and check its availability online or in the web store. The advanced auto part app is always ready for fast and simple shopping.
Smart Features
The app is straightforward to install, has multiple filters and easy-to-use templates, and has reliable designs.
The app brings a great way for visitors to bring instant search products from the extensive database.
Once the app is installed, customers can quickly search for the suitable product they need in just a few clicks.
What Makes it a Good Fit?
The auto part search app is relatively easy to manage and assign multiple AAPS records to multiply products at once. Moreover, the app consists of unlimited search and CSV file import where you can start your work on the workbook excel.
Pricing
To unlock such innovative features, you are requested to pay a plan of $3.99 per month only.
3. Country-Based Announcement Bar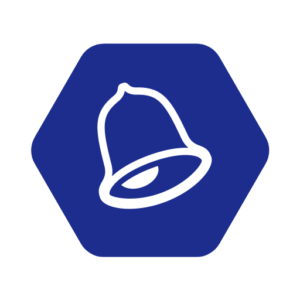 Another fantastic app adds value to your business/project and offers a great customer interaction experience. Moreover, the app has attractive features with special offers showing the right notifications/messages at the right time. The country-based app attracts customers to stay longer on your website.
Smart Features
Through this app, you can display the notification on different pages of the sites.
You can announce special offers, discount codes, events, and whatnot through this app.
This app is probably one of the perfect apps that allow merchants/shop owners to boost their sales revenue.
What Makes it a Good Fit?
The unique thing about the Country-based announcement app is that you can offer discounts and announce various information in all selected countries.
Moreover, you can assign a notice bar on different website pages, ensuring that customers/viewers of all countries can view the offers/information and special discount.
Pricing
The Country-based announce bar app by Metizsoft Solution is completely free to download.
4. Age Verifier and FDA Banner App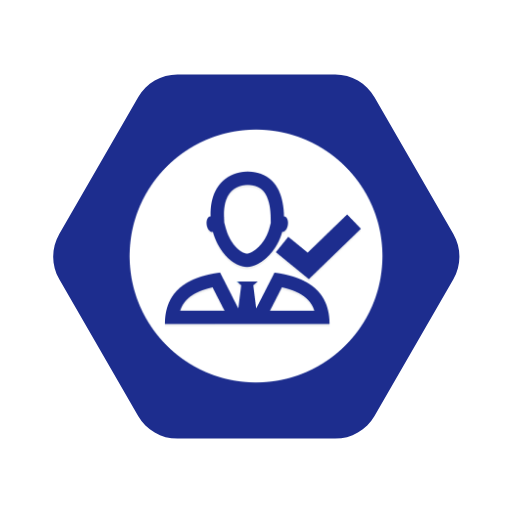 It is a handy app to restrict underage visitors from visiting your store. It is an age-restricted app consisting of many critical features for age- verification.
Smart Features
The app checks and verifies the age of the visitors while asking them to enter their date of birth.
This is a highly customizable app consisting of pop-up designs, colors, exciting and appealing font style, theme, and logo.
Fortunately, penalties are there for breaking the law.
What Makes it a Good Fit?
The app is highly useful to restrict visitors and prevent alcohol, cannabis-based products, and nicotine. The app helps your business from the risk of reputational damage and loss of financial capital.
Pricing
You are requested to pay $2.99 per month and get all the important features. Moreover, you can get free started with a free version of 7 days trial.
5. GDPR Cookie Management App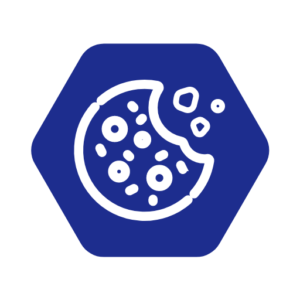 It is the most recommended app to manage GDPR (General Data Protection Regulation) cookie law. It is also called as ePrivacy Directives that require users' valid consent before storing the cookies on the users '/visitors' devices.
Smart Features
This app consists of cookie-tracking features like Facebook pixel and Google Analytics.
The app provides effortless features in bringing your e-store to local compliance in just a few seconds.
The app will record the cookies of your site users.
What Makes it a Good Fit?
The GDPR cookie app helps you add a cookie banner to the top or bottom of all pages on your website, providing optimized CSS features. The customers can easily hide the Cookie banner and ultimately respect the privacy of the visitors.
Pricing
Check out the premium plan of $14.99 per month for enjoying advanced features. Moreover, you can take a free session to understate the essential functions and then upgrade o a higher and basic plan of $.2.99 and $7.99 per month only.
6. Easy eCommerce Poll App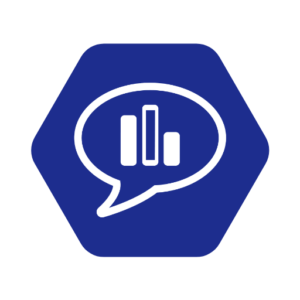 The eCommerce customizable poll app can create a poll for a survey about your site's reviews from the customers. Reviews and positive feedbacks are important for a store's growth, and this app helps the store owners with the reviews. This app also helps in gaining new customers.
Smart Features
This app is easy to install and simple to use. You can install this app without any coding and create your own survey anytime.
The app is fully customizable, and you can customize it the way you want. You can customize it as per the design of your site.
With this app, you can create an unlimited poll of your choice. You have the freedom to create multiple polls.
What Makes it a Good Fit?
This poll app will greatly help store owners as they can create unlimited polls to conduct surveys. The owners can create a poll for the survey about the reviews of the site and its products. This app will help to attract more customers as positive reviews attract more customers to the site.
Pricing
You can install this app right now without spending a penny. This app is absolutely free to install.
7. Easy Wishlist App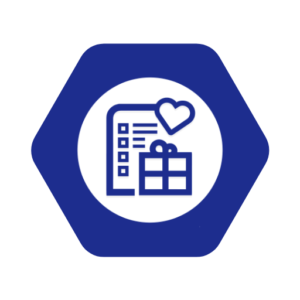 It is one of the best rich-featured apps with significant features and allows the customers'/users to add their best-loved and treasured items to the wishlist icon. You can create a list of the most desired items in just a few clicks and easy-to-go steps.
Smart Features
The app is an extensively user-friendly and easy-to-use app. The app can be easily installed by a non-developer also.
The wishlist app helps in retaining customers without any sign-up or login process.
Moreover, the customers can quickly move the wishlist from one list to another, creating an unlimited list of their favorite products.
What Makes it a Good Fit?
The plugin application will help reduce the burden on the Shopping cart while assisting the customers in sharing the products easily with others. Moreover, customers can easily edit the wishlist and can create another unlimited list of desired items.
Pricing
You can install the app right away and avail of seven days of free trial sessions to use this plugin. However, after a while, you need to pay $2.99 for more advanced and enhanced features.
8. Store Locator App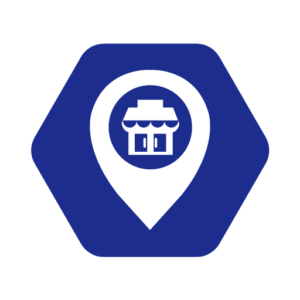 This attractive Store Locator app is for E-commerce and storefronts. This compelling app allows store owners to add multiple stores using a CSV file upload. Metizsoft Solution is an excellent platform that forms the success genome for the enterprise.
Smart Features
The app has cutting-edge technology and effectively allows the web-store owner to add multiple stores quickly.
The app provides customize CSV, appealing icons, and Customize zoom level feature.
Moreover, the app has a human-centered design approach that helps store owners manage their stores effectively.
What Makes it a Good Fit?
A store locator has the most significant and impeccable features that help manage multiple stores offering multiple user-friendly themes and templates. Moreover, you can customize the Store Locator app to build a first-generation digital enterprise providing a pedestal to market dominance.
Pricing
You can install the app directly at a basic cost of $3.99 per month. After that, you can book more advanced services at $6.99 and $9.99 per month to start your plan.
9. Booking Suite App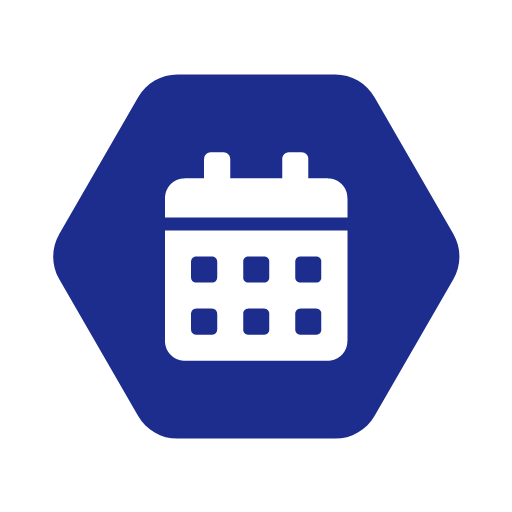 This exciting app is considered a one-stop Booking solution to find relevant information on properties, land, and whatnot. Using the Booking suite app, you can book a room 24*7 of your own choice without any hassle. The software is linked with many reservation systems, channel managers, and property managers.
Smart Features
This is a user-friendly booking and reservation app for any location.
The apps help in generating more sales and consist of lots of attractive and straightforward features.
What Makes it a Good Fit?
It tends to be an intelligent software service that is growing at a relatively faster pace. The booking suite app provides real-time updates about the hotel, motel, and property to the customers without any errors.
Pricing
The booking suite app offers you 24*7 online booking at absolutely free charges.
10. Wholesale Suite App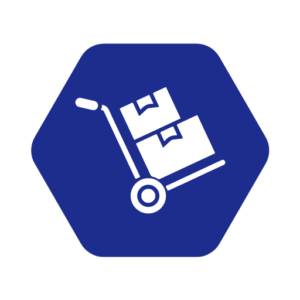 The wholesale Suite Plugin for Shopify provides an all-in-one solution to a wholesale business. Metizsoft Solution has come with a seamless and versatile app that assists you in developing and growing your wholesale business. The app consists of the latest functionality to manage your wholesale business in a short period.
Smart Features
The plugin suite app is a powerful, robust app that offers a different wholesale discount to other customers.
The app is a complete software solution and provides an incredible client experience in just a few clicks.
Moreover, the app provides various upsell offers to wholesale shoppers.
What Makes it a Good Fit?
The wholesale suite app sets different product prices for different customers on a pre-variant basis. It is one of the best and most nicely designed apps that provide an ultimate extension for wholesale business stores.
Pricing
The wholesale booking app can be installed and used for free.
There are many Shopify App Development Companies in India by market capitalization; however, let's introduced one of the best superlative and premier app Development companies bringing tremendous output with a definite edge over your competitors.
Build your Shopify App with Metizsoft
"We deliver more than expected and built a door for your order to succeed."
Metizsoft Solutions is an expert and leading Shopify App Development Company in India, extending various services to maximize your revenue sales. The renowned company has enabled many organizations to design and integrate new custom functions and features from starting till the end, ensuring advanced plugins best Shopify For eCommerce Store services.
Our Shopify app development has strong expertise in a comprehensive set of features. It has a talented team of developers who have an in-depth understanding of the domain regardless of industry. Moreover, the company develops a world-class online shopping experience and Best Shopify App, creating a distinctive place in the minds of your customers.