Volusion expert team service for template design and integration to store to make the look and feel of the store impressive enough to attract the user and lead to growth in the sale.
Volusion is a nowadays booming platform with user-friendly shopping cart creation hosted service provider, the basic things about Volusion are that have limited themes plus templates for shopping first impressions. But people nowadays are interested in the wow-look templates.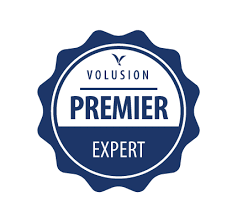 Our Volusion template design and customization expert team serves any custom design integration with a Volusion store & serves the worldwide client base with long-term service and support.
Volusion experts discuss the requirement for creating the wireframe, and finally as it gets approval that turns into Photoshop files for the final touch and feels or say modification as per the Client's input. Once the client approves we show the Volusion template on our demo store as it's completed we move that to the live site of the client or new store.
The Volusion development team helps to create the logo, design templates, create a store, make custom modifications and perform the basic on-page SEO for Volusion our expert team also provides the session on the basic data entry and use of the store.
What is an Expert team helping to design a Volusion template?
Help to finalize the best design
Suggest SEO on page modification
Free apps that really hike sales
Template design
Setup the Google analytic and eCommerce tracking module
Ongoing Base promotional Banners and Offer design
SSL setup and secure seal display
Nowadays Volusion competes for a few platforms like BigCommerce, Shopify, and 3DCart but still, it's most favorable due to its service and support
We feel proud an authorized solution partner to Volusion and serve worldwide Volusion store service and support. Visit our portfolio for the template design.
About

Manthan Bhavsar

Manthan Bhavsar is one of the most brilliant go-to people when someone thinks to Hire Shopify Certified Experts! A techie by profession and a technologically driven person by passion, Manthan Bhavsar isn't shy to blog and share the knowledge he has with the world. If you want to follow Manthan, you can do so on Facebook, Twitter, and LinkedIn