Running an e-commerce venture is not an easy task. It is not fixed like a conventional store; that is counter to the driving principle of e-commerce.
Your site must evolve constantly to cope with changes in customer mentality and demands.
You need to stay on top of the market and the latest trends to correctly predict which products will strike customers' fancies next. Being able to do this correctly will culminate in a successful online venture.
However, doing all this in addition to the technical angle related to maintaining and updating the site and constantly adding new features, and listening to customer feedback can result in an overwhelming amount of information.
Complete Guide To Maintaining E-Commerce Venture
Needless to say, all this growth and constant modifications to your venture do not come for free.
You need to invest in your site just like you need to spend money on a brick-and-mortar shop – remodeling, maintenance, etc.
A good rule of thumb is to spend anywhere in the neighborhood of 8% of your annual revenue on your e-commerce venture. Of course, you are the best judge of your particular situation.
Depending on your revenue as well as your profits and your future goals and benchmarks you intend to hit, the amount should be modified to best suit your situation.
This amount should include any and all costs you might incur to make sure your venture thrives on the internet.
It should include advertising and promotions in addition to technical expenses like greater amounts of bandwidth, server storage space, and optimization services.
Again, the individual amounts will, of course, depend on your particular venture; for example, if you sell a highly specialized item, you will be better served by PPC advertising rather than SEO.
As your business grows, you will find that more and more people are visiting your website.
You must be adequately equipped to handle this increased amount of traffic.
This needs upgrading to a better and more expensive hosting plan with your Web Service Provider.
This includes more server space to host more of your content as your business grows, as well as higher bandwidth and more of the server's computer power to be able to simultaneously serve a greater number of customers.
If you need flexibility in your hosting plan, you may even consider moving your business to the Cloud, for the ultimate customization.
Also, you will need to advertise more aggressively. You need to increase revenues to support your growth.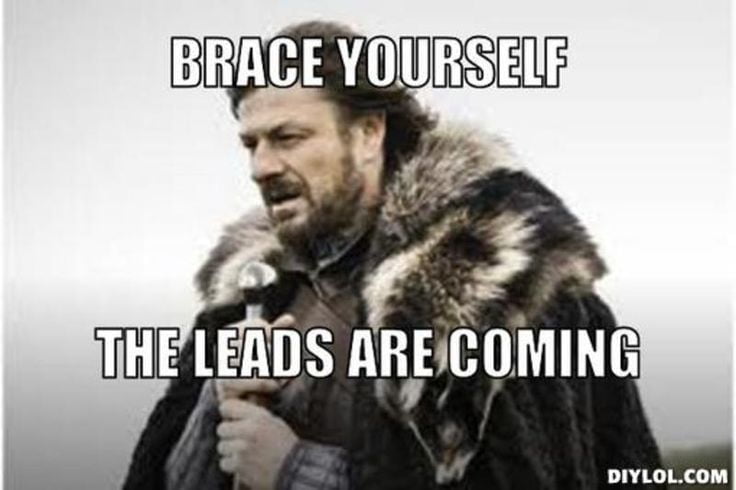 Buying ads on search engines and social networks can result in a huge increase in traffic to your site and with that, the possibility of increased revenues.
With "Pay Per Click" or PPC advertising, your ad will be placed strategically to ensure maximum visibility to the prospective consumers.
You should also invest in optimizing your website to appear as high as possible on the search engine result pages using a technique called "Search Engine Optimization" or SEO that links your website to relevant pages elsewhere on the internet, thereby getting your site a higher ranking on the search engine result pages.
This service does cost money from marketing service providers, as does buying ad space on popular sites.
However, SEO and Digital Marketing are long-term investments, and results may not come within a month. It takes time. Opt for this, only if you have endurable patience and a resourceful budget.
Consumer culture is a very fickle thing and changes rapidly. You need to offer frequent promotions and discounts to keep the customers interested.
This will necessarily result in a reduced margin, especially since traffic during discount periods is much higher compared to usual.
Also, these offers must be promoted online on social media to ensure the highest amount of visibility and widespread dissemination of the information.
All these promotional services need to be bought, and you should include their costs in your "maintenance" budget as well.
Epilogue:
These were our minute thoughts about running an eCommerce business successfully.
We have served over 500 clients in the eCommerce store development and design niche, and carrying this, we were able to craft all the above tips and tricks.
Let us know your thoughts on this topic. We are always eager to hear from our audience!
About

Chetan Sheladiya

Director at Metizsoft Solutions, Chetan Sheladiya today stands at the top of a leading Mobile Application Development company, which further specializes in Online Business Marketing, Social Media Marketing, and Web Development, amongst other areas. A tech-lover at heart, Chetan has had more than a decade's worth of experience, dealing with hundreds of projects, and creating a bunch of unique IT solutions along the way. His other interest lies in sharing his ideas and opinions with people as passionate about technology, as he is. You can find his thoughts expressed on LinkedIn, Twitter, and Facebook.