Electric Vehicles, or EVs, have revolutionized the automobile industry, if not entirely, up to some percent. Experts have already predicted that the future of automobiles belongs to EVs – the most reliable, convenient, and environment-friendly future transport option.
Currently, it's on the verge of becoming a full-fledged transport option as people have yet to adopt the EVs idea.
However, Governments and EV owners worldwide are determined to make it the next big thing for future generations.
In contrast, many EV owners are developing high-end EV charging mobile Applications to increase user compatibility and gain trust.
An EV charging mobile app could be a game-changing factor for them. The closest thing to a person nowadays is their smartphone.
If they can charge their vehicle using the associated Apps, it could make them believe in the idea of EVs in a big way.
Now, let's find out about EV charging mobile app:
What are the EV charging apps?
EV charging Apps are the most reliable mediums that connect EV vehicles to their appropriate charging stations.
An advanced EV charging mobile app must contain all the essential features such as filters, a time and charging date scheduler, a notifications system, and many more.
Only then will EV users get appropriate guidance on where to find suitable EV charging stations.
Let me explain:
Irrespective of traditional vehicles, an electric vehicle doesn't contain a fuel tank or pipe. You don't have to visit gas stations/petrol pumps to fill it to operate the engine and move the wheels.
Instead, it requires electricity and relevant charging ports. So, for seamless running of electric vehicle charging stations becomes inevitable.
Likewise, finding and operating those charging stations' EV charging mobile Apps becomes vital for EV owners.
EV Charging App Stats
Regarding EV stats, in 2019, EV electric car sales reached 2.1 million globally. But in the next two years, due to Cocid-19, it experienced a drastic breakdown like every other Automobile industry.
Many EV production houses and owners have proclaimed India and China as the primary countries hoping for good revenue. And why not? The numbers add volumes to their statements.
China has spent nearly USD 2.4 billion till 2020 to expand advanced technologies to improve electric charging stations nationwide.
In contrast, the Indian government has determined to equip 69,000 EV charging stations nationwide during the first phase of EV infrastructure development.
We are also working on strategies to enrich the target of 4 lakh charging stations by 2026.
Looking at these numbers, the Stated Policies reports suggesting that by 2030, the worldwide electric vehicle stock will cover closely 140 million vehicles.
If the expectation matches the above numbers, the EV charging mobile App development future seems brighter, like the Sun globally.
How Does EV Charging App Works?
Let's make it straightforward – the users can reserve an EV charging station by scanning the QR code displayed on the charging station and paying using the app.
The EV charging mobile app's loaded with charging station information. Users/drivers can optimize the Filter and find nearby charging stations based on the info.
They also can pick different types of EV chargers/connectors a particular station supports based on their vehicle's preference. Later they can reserve the slot and be available to charge their vehicle fully.
Key Features of EV Charging Apps
An advanced EV charging app comprises numerous features. Apart from only helping users find the nearest charging stations, it helps with the following:
User management (Sign-up, log-in, password)
Charger lists (Add, update, remove)
Real-time battery charging status, usage history, and patterns
In-App and phone-based notifications
Slot booking for charge in nearest charging stations
Help in creating the shortest routing plan to save charging and traveling cost
Multiple innovative and digital payment options
Error reporting diagnostics and analytics
Filter to set up favorite locations, charging points, chargers, etc.
Schedule charge timer, plug-in time
These are some of the EV charging mobile app's highlighted features. However, there is more to it. With growing technology and demand, the feature segment of EV charging mobile App development will likely undergo many evolvements in the coming times.
EV Charging Mobile App Examples
So far, so good; if you type "EV Charging Mobile App" in the Google search box, it will showcase hundreds of options in both iOS and Android versions.
Anyway, no one has that much time to preview each EV charging app suggestion. So instead, we have prepared the below list of top-rated EV charging mobile apps for users' consideration:
PlugShare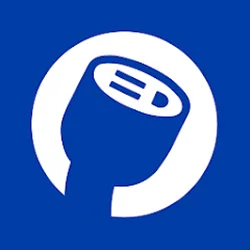 Plugshare is a global-level EV charging app. Out of many, the best part of this app, which sets it apart from all other EV charging mobile Apps, is its reliability in finding the charging station according to the vehicle's charger type, whether it is DC fast charger, level 2, or level 1. You will get detailed information about the charging stations, including nearby WIFI, restrooms, feedback, photos, and rating.
ChargePoint
ChargePoint is one of the leading EV charging operators in the world, and it's a US-based company with 114 000 independently owned stations in 14 countries globally. Above all features and functionalities, this Ev charging app is compatible with Amazon Alexa, Apple CarPlay, Apple Watch, Wear OS by Google, and Android Auto.
Charge Hub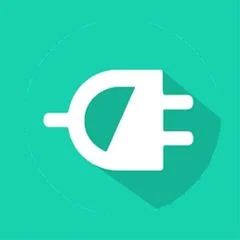 Charge Hub is another unified EV charging app with dynamic feature offerings. The Local charging strategies' transparent and customizable profile features will make your EV journey seamless to your requirements.
EV Plugs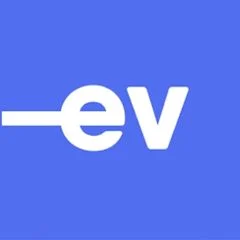 EV Plaugs is India's first EV mobile App with the most extensive charging point network with 1000 charging stations in 60+ cities. It has intelligent filters that make it easy for users to pick explicit charging stations compatible with their vehicles. Moreover, users can access this app with both Map and List view.
ChargeMap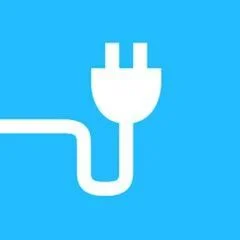 ChargeMap is a hugely popular EV charging App in Canada and US region. FREE to download, this app contains a universal database of around 166,000 stations, and it is the most reliable, accurate, and up-to-date EV charging app.
EVgo
EVgo is a preeminent EV charging app in the US region, and it offers full-fledged service operations in America's 34 states. The most significant part of this app is that it helps locate 1,000 DC fast charging locations that ultimately can re-up many EVs within an hour.
ChargeFox
ChargeFox is Australia's most reliable EV charging app. The Apps let Australian EV owners and users locate 1400 standard DC (22kW), fast (50kW), and ultra-rapid fast charging (350kW) across the country. The most significant part is that it lets you know the exact cost of charging your vehicle in different charging stations before plug-in.
Final Words
Now that you have a firm idea about EV charging mobile Apps, what's your thought on this? How efficient would it be in the coming times? Do share your opinion in the comment box below!
Meanwhile, we believe that a technologically advanced EV charging app is essential.
Look at the features and jobs it gets done for EV owners! They can pick their stations, schedule their charging time, and set a reminder for the next station.
Isn't it sufficient to call it a futuristic App? Well, we certainly believe so.
Furthermore, if you wish to develop feature filled EV charging mobile app, hire mobile app developers from Metizsoft Solutions – the most reliable mobile app development company!
About

Chetan Sheladiya

Director at Metizsoft Solutions, Chetan Sheladiya today stands at the top of a leading Mobile Application Development company, which further specializes in Online Business Marketing, Social Media Marketing, and Web Development, amongst other areas. A tech-lover at heart, Chetan has had more than a decade's worth of experience, dealing with hundreds of projects, and creating a bunch of unique IT solutions along the way. His other interest lies in sharing his ideas and opinions with people as passionate about technology, as he is. You can find his thoughts expressed on LinkedIn, Twitter, and Facebook.