services used on this project
How Did We Develop The Eyecandys Website?
We liked the client's idea of developing a website for contact lenses as it is an excellent alternative to glasses that many people wear today. Once we listened to the client's project idea, our team identified their requirements. After identifying the needs and preparing a plan, we came up with innovative solutions and leveraged the best industry trends to develop a profitable and robust website to help our clients grow their online business.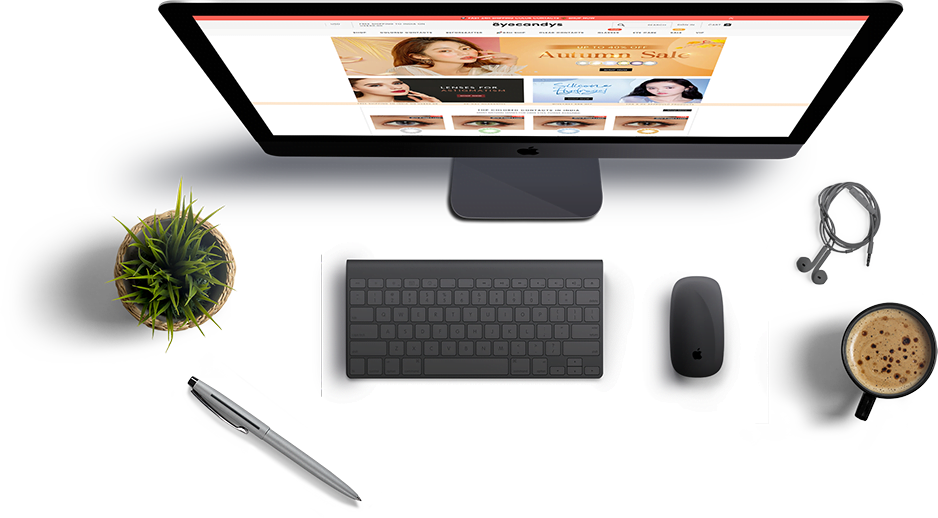 We developed a website that is user-friendly, simple, and cost-effective. We made sure to create a feature-rich website under the given budget fulfilling all the requirements. Our web developers made sure to review every aspect of the project and created a robust website with out-of-the-box features and excellent functionality. Our hard work paid off as today the Eyecandys website is doing great as the website sells contact lenses of all powers available in different colors.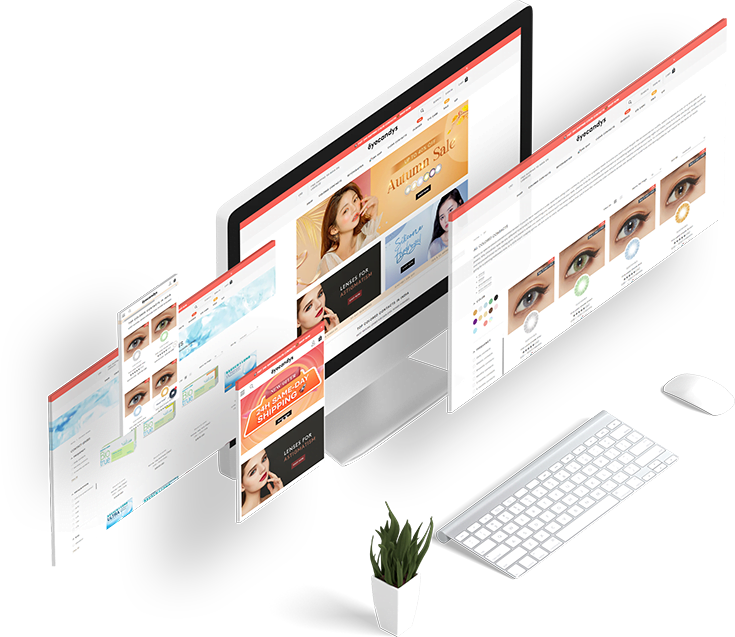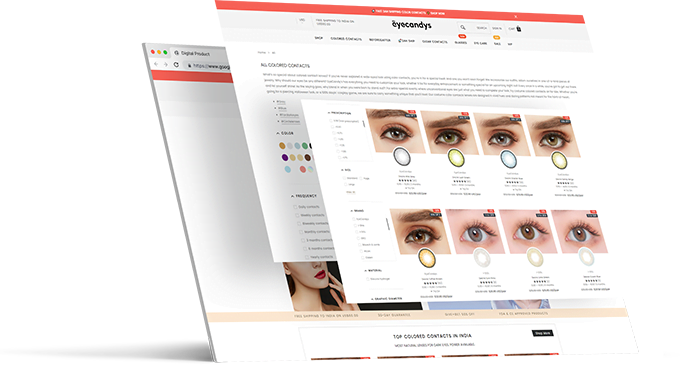 Some of the Key Features of Eyecandys Website
Safe and secure registration
Regular updates about the order
Simple and hassle-free checkout
Easy selection of the product
Easily applicable discounts
Order history management
Flexible payment options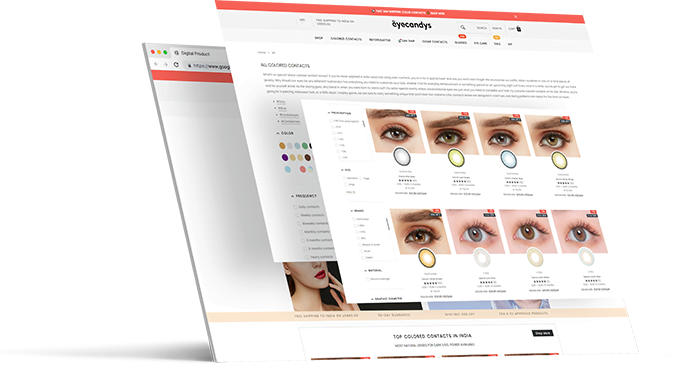 Some of the Key Features of Eyecandys Website
Safe and secure registration
Regular updates about the order
Simple and hassle-free checkout
Easy selection of the product
Easily applicable discounts
Order history management
Flexible payment options
Would love you to be our clientele?
Let's get in touch
Credibility Certifications