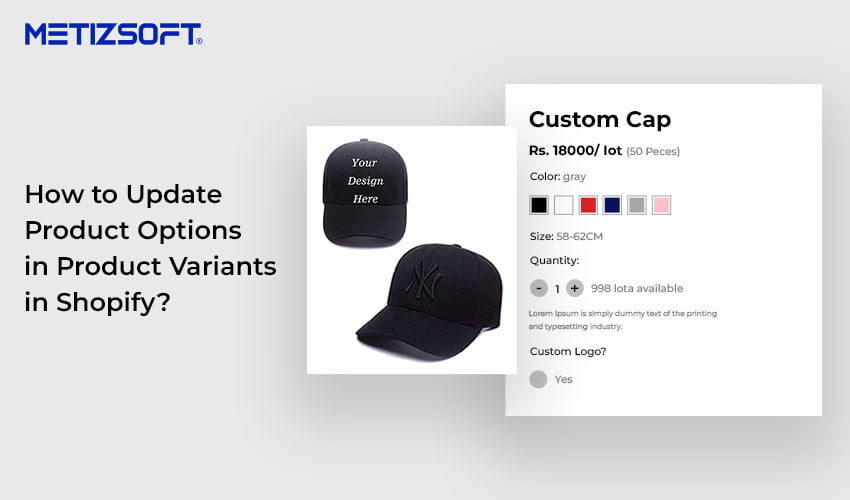 How to Update Product Options in Product Variants in Shopify?
This has been a common issue that many of you have encountered lately. And it is entirely understandable, as updating product options in product variants as options fields in GraphQL and Rest API are altogether different.
However, you can follow the standard procedure;
Step 1 – Login to your Shopify Admin panel
Step 2 – Go to the products
Step 3: Click on the product's name with the variant name you would like to change.
Step 4 – Make appropriate changes in the variant details
Step 5 – Click to Save
Or else, you can follow this method where;
We are updating product variants using GraphQL. Here, our primary goal is to send three different options (large, blue, and paper) to the product variant to convert it into one single variant with only one [String!] value. Also, in REST APIs, it consists of three different options (Option1, Option2, and Option3) with unchanged default titles.
You can consider the below links:
Update Product Variant: https://shopify.dev/docs/admin-api/graphql/reference/mutation/productvariantupdate?api[version]=2020-04
Update Product: https://shopify.dev/docs/admin-api/graphql/reference/mutation/productupdate?api[version]=2020-04
Well, it actually takes an array of strings ([String!]), not a single string value. So you need to pass it like that ["Large", "Blue", "Paper"], see detailed mutation request below:
Query
mutation productVariantUpdate($input: ProductVariantInput!) { productVariantUpdate(input: $input) {
product {
id
title
handle
}
productVariant {
id,
selectedOptions {
name,
value
}
}
userErrors {
field
message
}
}
}
Variables
{ "input": { "id": "gid://shopify/ProductVariant/12386472609940", "options": ["Small", "Medium", "Large"] } }