Pokemon Go has become the center of attraction and interesting stuff to discuss. BTW, how many Pokemon did you catch?
Comment your numbers…!
Everyone wants to know how the game was invented and how much it cost to create a game like Pokemon GO.
So, here is the answer to all your questions. With our enriched experience in app development, we can estimate that developing an app like Pokemon GO would cost you…
Do not listen to anyone out there giving you cost and time estimates.
A game like Pokemon go can cost you millions for Pokemon was built by a giant company- Niantic, so until and unless you are someone close to Niantic or a billionaire, you should not jump into building something exactly similar to Pokemon.
Yes, you can build something close to Pokemon GO, or you can get it built by a game development company, and that is what we are.
You can get yourself a game close to Pokemon GO or Pokemon GO Clone built for anywhere around USD 5K Up To 50K, and it will take us 2 to 5 months in order to develop a game close to Pokemon Go.
Remember – We are Saying Close to Pokemon Go, Not Exactly Pokemon GO.
Why don't you just put forward your requirements and get an exact estimate from us?
Hit us at [email protected] or fill out this simple inquiry form and we will get back to you with an estimate asap!
And if someone out there is assuring you to develop a game exactly similar to Pokemon GO, you should read this first.
Do not forget to thank us, if we saved you from getting deceived. Kidding! that, developing an app like Pokemon Go takes 2-3 months and around $50k from scratch to end.
Let's have a look at what is POKEMON GO and the reason behind its popularity: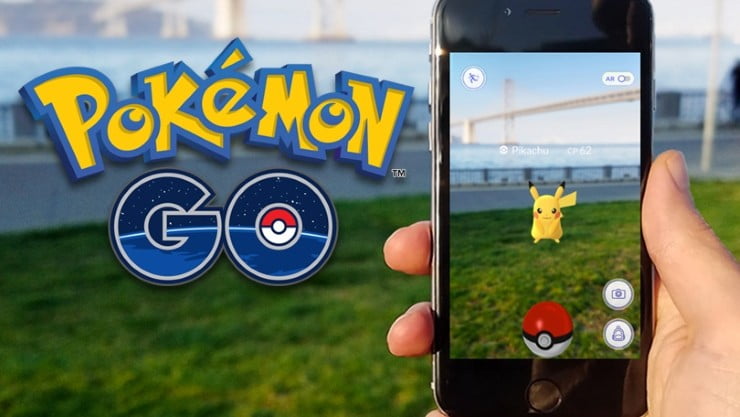 Well, children have been watching Pokemon since the very first episode, so this is the most important reason why Pokemon Go becomes so popular.
The game was based on the concept that a user is a Pokemon trainer and has to travel the world to capture their virtual Pokemon character.
Read More: Cost to Develop an Application Like PRISMA
It uses your device's GPS to trace your current location and turns on your device camera so that you can see a Pokemon somewhere around.
This, of course, forces you to go out and take a walk, which also improves your health.
While surveying online, Similar Web indicates that people use the Pokemon Go app longer than other apps such as Whatsapp or Instagram- for an average of 45 minutes a day.
This amazing and super fantastic game is developed by Niantic Labs and Nintendo.
Pokemon Go combines AR (Augmented Reality) and GPS (Geolocation).
AR is a technology that acts as a connection between the real world and digital media.
But, Niantic labs developed the technology by themselves.
Let's estimate: How much does it cost?
It is not an easy task, nor cheap to develop an app like Pokemon Go.
It requires a high budget. A game is much more expensive than you thought, as the Niantic labs use its own developed technology.
However, you can also use technologies that have already been developed such as Unity 3D or Microsoft RA.
If you want an app similar to Pokemon Go or having features like GPS, augmented reality integration, location awareness, or anything you like to add, costs you around $50k which includes expenses for technology(like Unity 3D) used, game designer, programming, art, and animation and license purchased.
Honestly speaking, proper estimation of cost for any mobile game app totally depends on your gaming idea and the extra features you want to add to your app.
Epilogue
If you are looking for a game development company to develop such an Augmented Reality game or app for you, then Metizsoft is the perfect choice for you.
Hire an Augmented reality developer from us for advanced game development close to Pokemon GO.
Contact us at [email protected], you can also call us at +1(845) 418-5206 to know the perfect cost estimation.
About

Manthan Bhavsar

Manthan Bhavsar is one of the most brilliant go-to people when someone thinks to Hire Shopify Certified Experts! A techie by profession and a technologically driven person by passion, Manthan Bhavsar isn't shy to blog and share the knowledge he has with the world. If you want to follow Manthan, you can do so on Facebook, Twitter, and LinkedIn