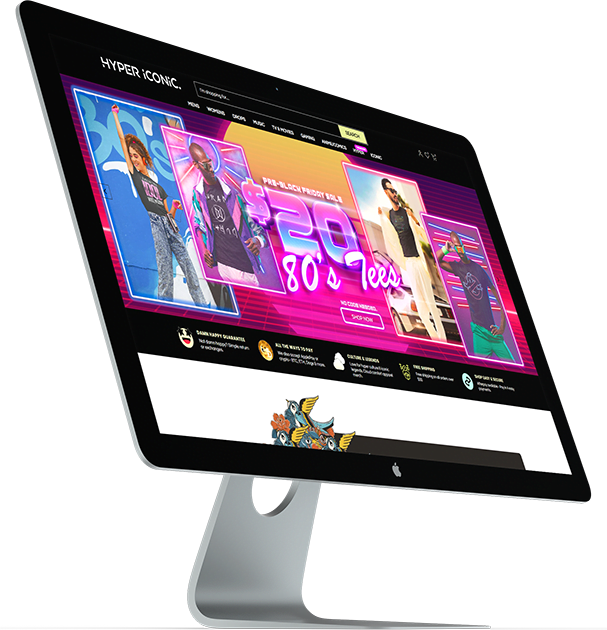 Shop iconic T-Shirts from Hyper Iconic
services used on this project
How Did We Develop The Hyper Iconic Website?
After the client discussed their project idea with us, we found it very unique, and we were pretty interested in developing a unique website to fulfill their requirements. Our team of web developers have worked on many unique projects in past and this time also came up with many new ideas and solutions to make the website more exciting and fun to shop from.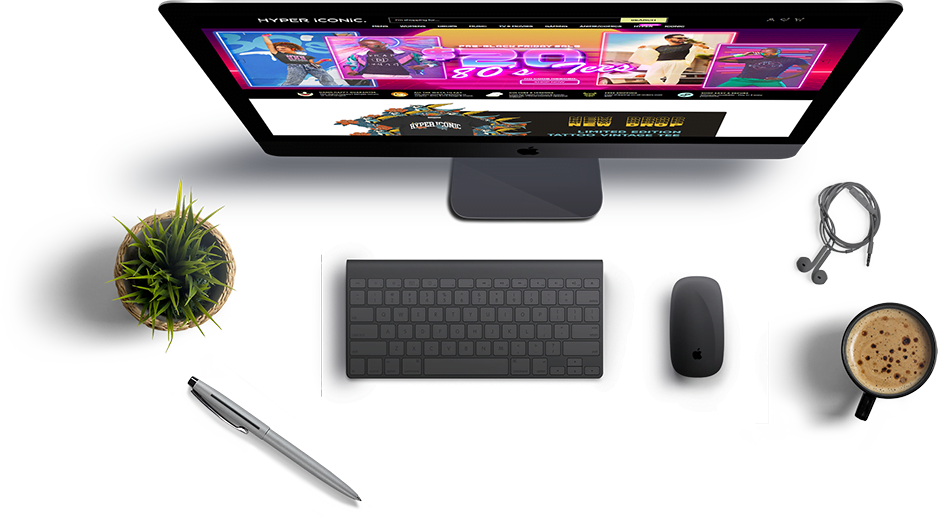 We understood the client's needs and integrated great fashion genres like rock band tees, game clothing, movie t-shirts, and anime. We implemented great features in the website and dedicatedly worked to develop a website just how the client wants. Our client was quite satisfied with the website we developed, and the website is doing quite well today and has become one of the favorite unique fashion websites for the loves of pop culture. Teenagers and GenZ specially like to shop from this website for unique and trendy clothes.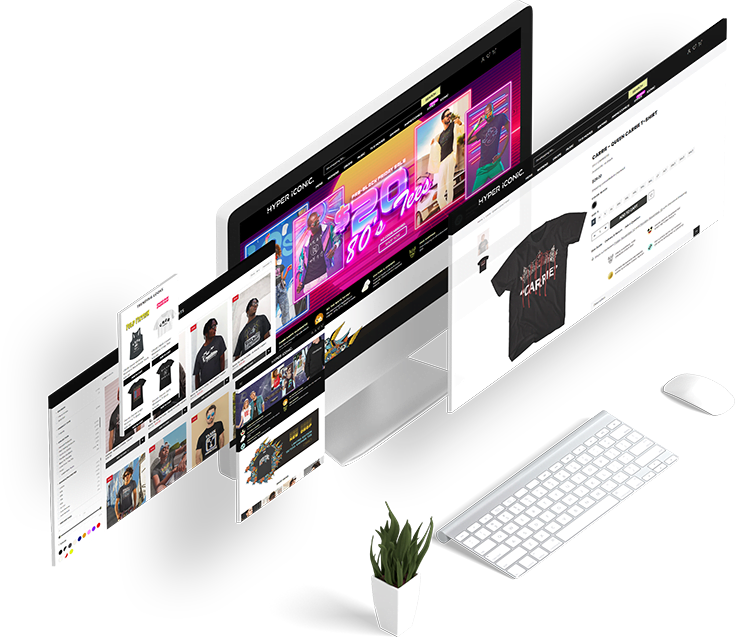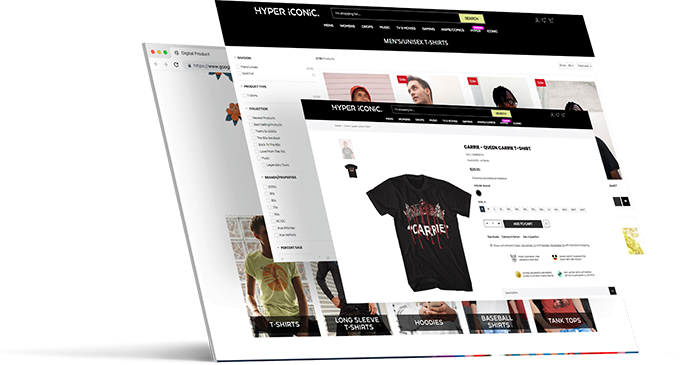 Some of the Key Features of Hyper Iconic website
Great collection of fashion apparel
Trendy and unique t-shirts
Buy and earn rewards
Updates about the order
Multiple payment options
Updates about discounts and offers
Order history management
Updates about the new arrivals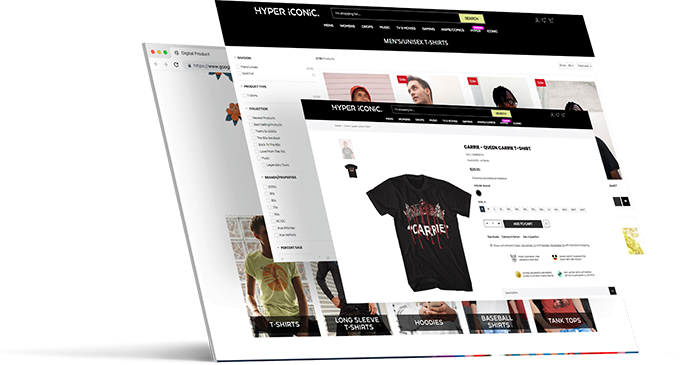 Some of the Key Features of Hyper Iconic website
Great collection of fashion apparel
Trendy and unique t-shirts
Buy and earn rewards
Updates about the order
Multiple payment options
Updates about discounts and offers
Order history management
Updates about the new arrivals
Would love you to be our clientele?
Let's get in touch