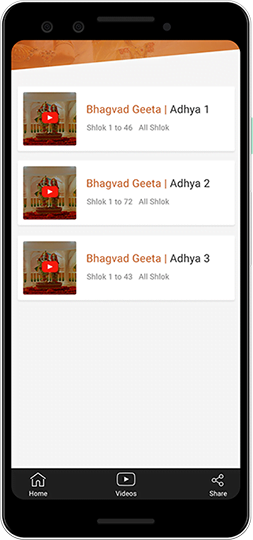 Bhagavad Gita is the holy book of Hindus. It is a life-changing and enlightening book that teaches morals and life lessons to its readers. The traditional way of reading Gita might not be very interesting for many people especially the youth so they don't read it. Gita is a great religious book and the youth must read it as they teach them their culture and life-changing lessons as well.
Metizsoft Solutions has come up with an Android mobile app with a unique concept that will attract the youth towards Indian culture and help them know about the teachings of Bhagavad Gita and enhance their life.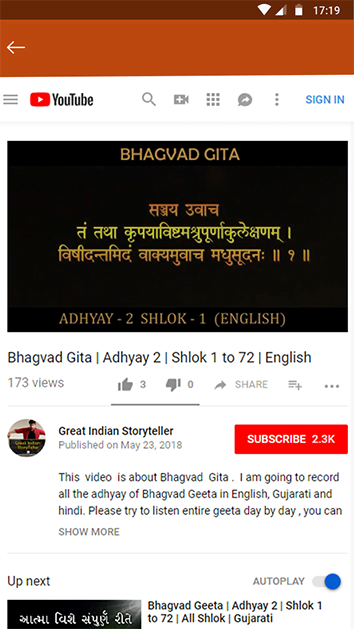 To log in the app, following details will be asked-
User Name
E-mail
Phone number
Choice of language among English, Hindi and Guajarati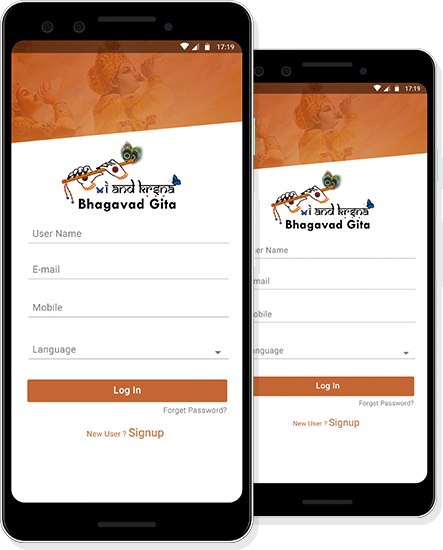 We have developed this application in three languages- English, Hindi and Guajarati. This app is one of the easiest ways to learn the culture and teachings with a touch of entertain. The app is absolutely free to download and therefore, can be downloaded from play store.
Some of the features of this app are
Easy to use interface
Visual representation of Shlokas
Gives choice of language between Hindi, English and Guajarati
Easy registration
Clear and high-quality video
Clearly audible video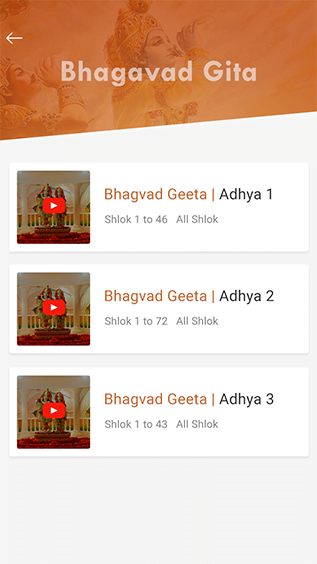 Stay Accessible. Stay Notified.
On logging in the app, there will be three chapters from the Gita known as Adhyay. You can click on the Adhyay you want to watch. On clicking, the video will start to play.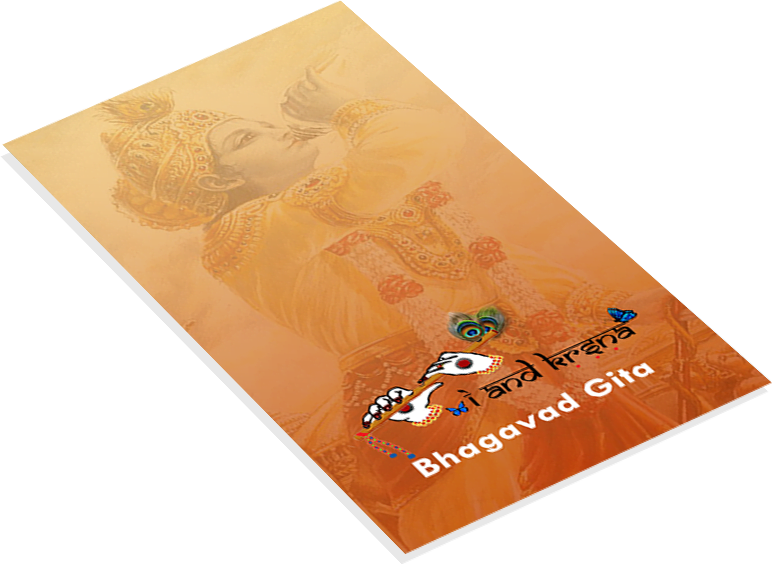 Thus, this app is an amazing way to learn and understand Bhagavad Gita. It will not bore you but will enhance your understanding and knowledge. If you also want to build a similar app, we can develop it for you. For more details, get in touch with us.
Would love you to be our clientele?
Let's get in touch
Credibility Certifications