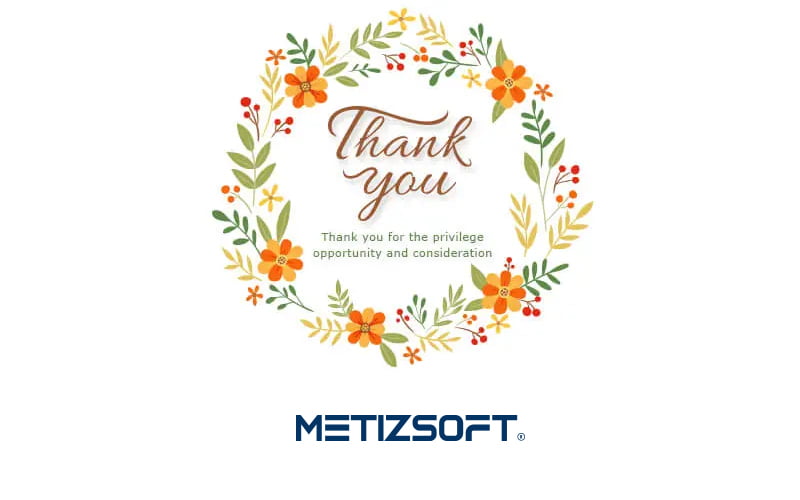 Thank You for 100+ Reviews on Shopify Partner Profile – Metizsoft Solutions
We are thankful to our clients for their wonderful response to our service.
For years we have served our clients with the most advanced and sophisticated Shopify development service.
In effect, they have provided our most satisfied client testimonials about our outstanding services.
Your support has been our key motivation to excel and grow with our feature-rich customer e-commerce development services.
Worth Read: Received 50+ Honest & Transparent Reviews On Our Official Shopify Experts Profile
In spite of our skyrocketing reputation and client backing, we still think there are several areas that still need improvement.
We are committed to making your business grow and achieve new heights of excellence with our development services.
Thank you again for your sincere support to keep the momentum high and rocking!!
Regards, Manthan Bhavsar
Official Shopify Experts Profile: https://experts.shopify.com/metizsoft